AZOOL JAFFER JERAJ, President

Azool Jaffer-Jeraj holds a Bachelor of Arts degree from the University of Western Ontario and a Bachelor of Laws degree from the University of Victoria. He is a partner in the Vancouver law firm of Dohm, Jaffer & Jeraj, where he practises in the areas of victims' law, family law, wills and estates.
Azool has 19 years of professional and educational experience. He has appeared successfully before all levels of court, including the Supreme Court of Canada.
Azool is an extremely active member of the legal profession. She has served on the board of directors of several legal associations, in addition to volunteering in the community and with Access Pro Bono. Azool previously served as President of the Trial Lawyers Association of BC and currently sits on the Board of Governors. He is regularly invited to speak at continuing legal education seminars.
When not on trial, he uses mediation to resolve his clients' disputes. Azool is an accredited mediator with the Centre for Effective Dispute Resolution in the United Kingdom and with the Law Society of British Columbia and frequently intervenes in cases before the Ismaili Conciliation and Arbitration Board for British Columbia. Azool speaks four languages, including English, French, Spanish and Kaachi.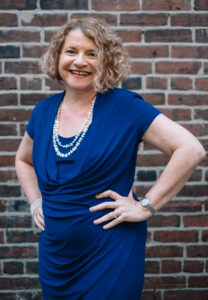 SYLVIE ALLOUCHE, Vice President
Originally from Lyon, France, Sylvie ALLOUCHE lived in Shanghai for 5 years before arriving in Vancouver on the North Shore in August 2010.
Self-entrepreneur since 2001 (in Life Coaching NLP-Hypnosis), she knows the business world well also for having worked there for 11 years as a Sales Manager in the service (finance software packages, sales training).
Sylvie now accompanies individuals (70% French speaking) towards more success and well-being during individual sessions or personal development workshops. She is also often solicited to lead workshops for French-speaking organizations such as SDE or RFCB.
Very involved in the Francophonie, she opened Réseau-Femmes North Shore in 2016 and was elected Volunteer of the Year at Réseau-Femmes Colombie-Britannique in 2016. Sylvie was recognized by the Board of Directors of CSW Vancouver at the Palme Bleue Gala in 2017 and wishes to develop even more synergy between members
GAËTAN MOURMANT, Secretary
Gaetan Mourmant arrived in Vancouver in 2004 after a six-month journey and was immediately attracted to the city.
He became a digital nomad thanks to the advent of the Internet and the development of his online business. In 2009, he supported his PhD and his online business allowed him to finance it from A to Z.
The creation of XLerateur goes back to 2004 and starts from the observation that Excel is an essential tool. Often under-exploited, the goal was to accelerate the use of Excel by offering free tips and tricks, online and face-to-face training in Vancouver, and computer development adapted to needs, or via tools that can be downloaded or sold on the site.
LOUISE TURGEON, Treasurer
A landscape architect by trade, Louise moved to Vancouver in 1979. After a visit to the Granville Island Market, Louise and her partner opened a Boucherie Française, followed by "La Baguette & l'Échalote", Boulangerie et Pâtisserie Française, and Catering Services; a restaurant "Le Soufflé" followed in 1983 and a wholesale manufacturing plant supplying restaurants, hotels, cafés and delicatessens. Louise sells her business in 2017.
Now retired, Louise is dedicated to helping business owners by bringing them together to work on their challenges and providing them with the tools to find practical and real solutions. All key areas of activity are covered: leadership, management, marketing, finance, operations and sales.
DANIEL WANG, Administrator
Originally from Mauritius, Daniel Wang arrived in Vancouver in 1997. Wang is the owner of Daniel Wang Agencies Inc. Where he takes care of a portfolio customers in regards to commercial, life, residential and commercial insurance. He is also very active in the field of financial investments for all  pension plans.
As a business owner, Daniel is aware of the constraints and realities faced by any SME owner. Every day brings a lot of challenges but also successes. With his team, his goal is to be the reference in terms of service and an expertise in risk management. Daniel is also a member of the Rotary Club of Richmond.
DENISE BELISLE, Administrator
Arriving in Vancouver in the fall of 1996, Denise Belisle is originally from Montreal. She is a passionate woman and has many areas of interest. From mechanical engineering, computer animation, massage and Reiki, to wellness coaching, she likes to be at the service of people and make their lives easier.
She is now an independent LegalShield Partner, a global provider of legal plans for individuals, families and small businesses.
ANDREA ROZENBERG, Administrator
Andrea lived most of her life in Montreal until July 2015 when she decided to move to Vancouver. She immediately fell in love with this beautiful city and its people. Andrea has worked in many fields such as aviation, medical and finance. But her lifelong passion has always been real estate.
She now works as a real estate agent at Heller Murch Realty. She has the privilege of serving French and English speaking clients in the Greater Vancouver area where she offers her expertise in the sale, purchase and renovation of real estate.